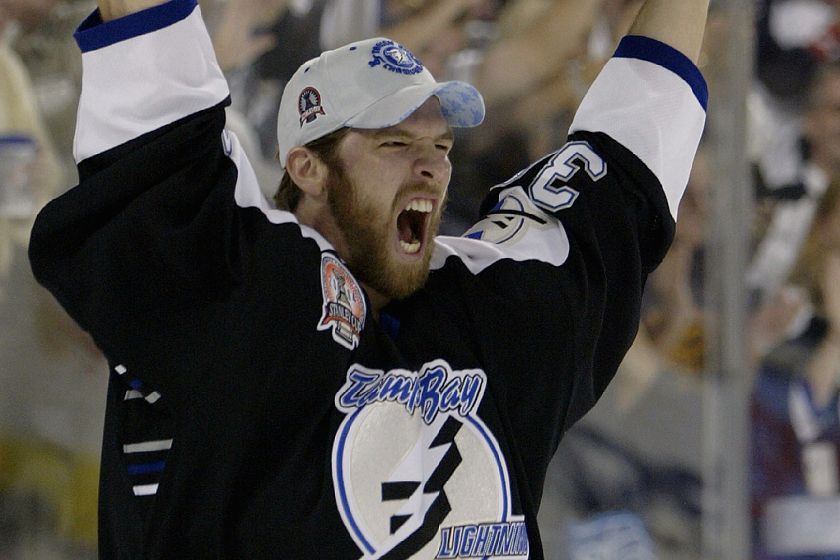 Andre Roy
Andre Roy
While Roy had a respectable career as an enforcer in the NHL, it was his time with the Tampa Bay Lightning that truly showcased his entertaining personality both on and off the ice.
Roy joined the Lightning in the 2002-03 season, and his larger-than-life personality quickly endeared him to fans. Tall and strong in stature, he possessed an intimidating physical presence that made him a formidable enforcer on the ice. Known for his toughness and willingness to drop the gloves, Roy was never afraid to stand up for his teammates.
Beyond his role on the ice, Roy's animated and humorous nature made him a fan favorite. He often injected lightheartedness and energy into the team's locker room, keeping spirits high during both wins and losses. Whether it was cracking jokes, engaging in playful banter, or performing impromptu dance moves, Roy had a unique ability to uplift those around him.
During the Lightning's memorable 2004 Stanley Cup winning season, Roy's enthusiasm and infectious personality played a significant part in fostering team chemistry. While he didn't tally many points on the score sheet, his impact extended far beyond statistics. He provided a spark to the team, embodying the spirit and camaraderie that defined that championship winning squad.